Drummond targets round one return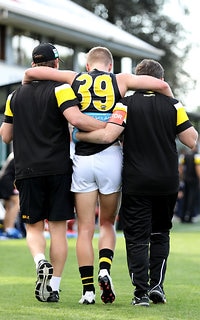 Midfielder Nathan Drummond is closing in on the final stages of his rehabilitation from a second knee reconstruction and is shooting for an emotional return in round one.
[url="http://www.richmondfc.com.au/news/2017-12-10/drummond-targets-round-one-return"]Continue reading...[/url]
Cheers!
Please don't PM me with help issues as I won't respond. Use the
Help & Suggestions Forum
.
2019 - Women's Football Foundation Member
The artist formerly known as Ned